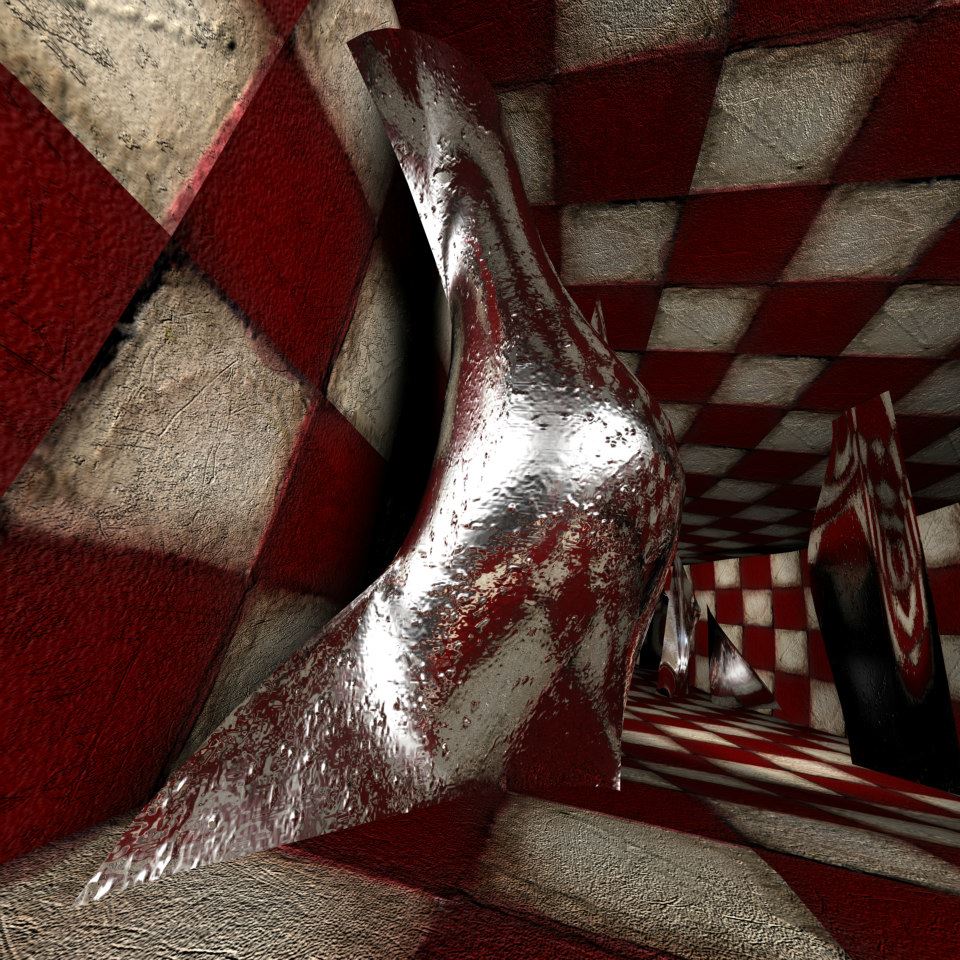 Recognizing a puzzle.
Mosaics like a puzzle are there because someone needed to reconstruct a complete visible picture with tiny fragments of color found in the soil coming form an ancient world.
Chessboards are like mosaics in Barbara Agreste's work: walking into the right tile bends the space of a dream to a safe exit, and stepping into the wrong spot opens the door to a repellent trip, a place infested with insects and worms.
Inquietudine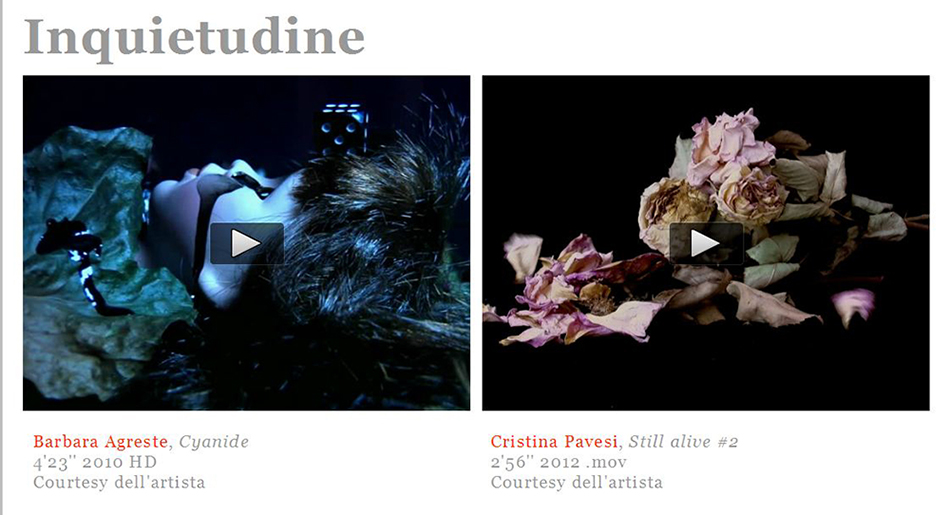 Inquietudine


…




Inquetudine Video Art event.

Inquietudine – Selection by Giovanni Viceconte
…
This week we will have on show 2video Inquietudine hosted on the undo.net online magazine, and curatorial platform. 2video is a weekly exhibition that presents two video art pieces put together by video artists from all around the world. This week we are featuring "Cyanide" by Barbara Agreste and "Still Alive" by Cristina Pavesi.
..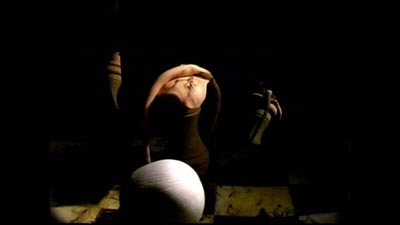 …
Chessboards
The chessboard is a playground. Visually a floor with no patterns would convey the feeling of inconsistency: it could become a slippery floor, one with no reference points, no distinction between near and far, and maybe no clear divide between the sky and the earth.
The checkered floor indicates me precisely where it begins and where it ends, it also makes me recognize any of its irregularities, the lines that cross it make me be sure of bumps and holes, I feel secure on it, and I would definitely better dance with my feet on it rather than choose a one color floor.