Alice's Inverted Reality
…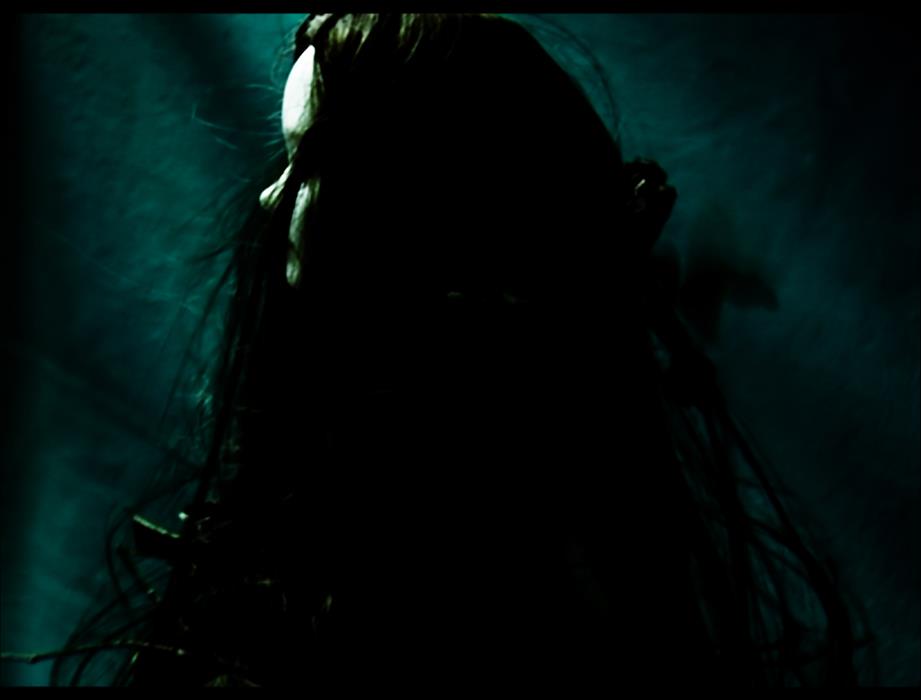 …
…
Alice' inverted reality
Barbara Agreste's art can be defined as a multifaceted philosopher stone. Her creations are an intense and almost infinite work of layering thin petals and other transparent material one on top of the other, closely looking into reconstructing lost patterns, and existing forms with new colors, as if behind every object an unidentifiable amount blood is about to flow.
Her interest in fairy tales and illustration brings her attention and vision into redefining the tiny details of nature, and when she migrates to film her scenery becomes even more fantastic, but with a touch of uneasiness, the unique mark of strangeness into the fragile thread of reality. Many the signs and symbols occurring along the path, never tired of Alice's journey into a crazy inverted reality of mirrors and check points, she accompanies the viewer into a dangerous world where sinister encounters and fragmented walls threaten their sanity.
…
…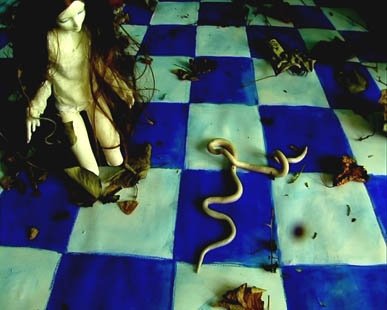 …
…
La realta' rovesciata di Alice. (ITA)
L'arte di Barbara Agreste può essere definita come una sfaccettata pietra filosofale.
Le sue creazioni sono il derivato di un lavoro intenso e quasi infinito di stratificazione di petali sottili e altri materiali trasparenti l'uno sopra l'altro, in una ricostruzione accurata di forme perdute ed esistenti rielaborate con colori nuovi, come se dietro ogni oggetto una innumerevole quantità di sangue sia in procinto di traboccare. Il suo interesse per le fiabe e le illustrazioni porta la sua attenzione e visione a ridisegnare i piccoli dettagli della natura, e quando usa le immagini filmate il suo scenario diventa ancora più fantastico perche' in esso vi e' un anche tocco di disagio, un senso unico di stranezza nel fragile filo che unisce la realtà. Si verificano molti segni e simboli lungo i suoi percorsi: mai stanca del viaggio di Alice in una realtà rovesciata fatta di specchi e luoghi di matti di controllo, Barbara accompagna lo spettatore in un mondo pericoloso dove sinistri incontri e pareti frammentarie minacciano la sua stabilita' mentale.
…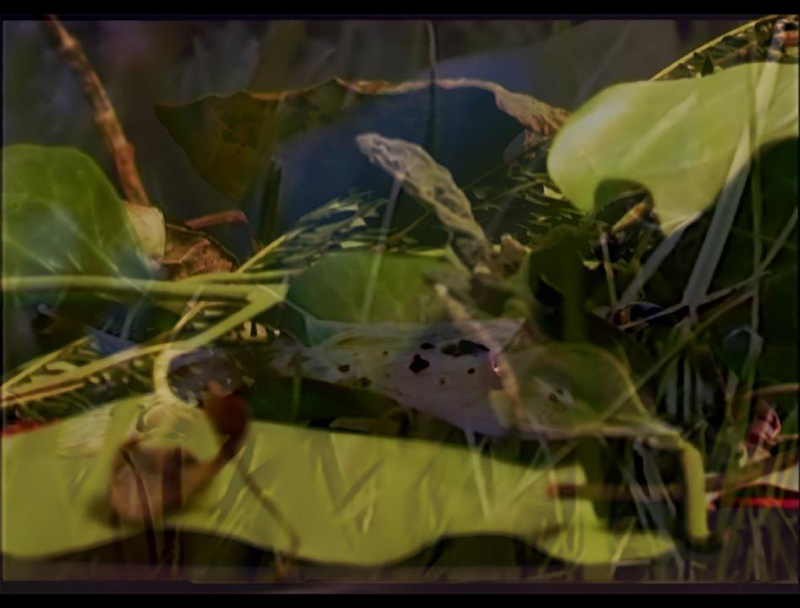 …