Video art
…
…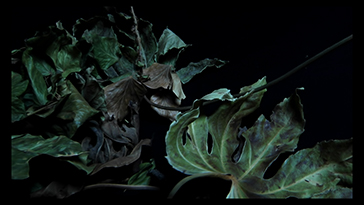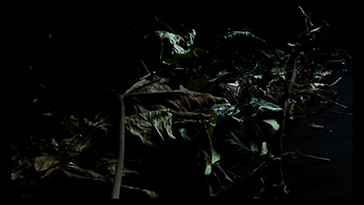 …
…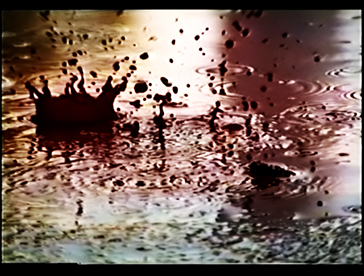 …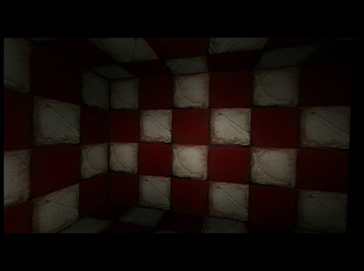 …
…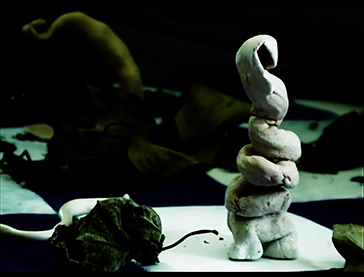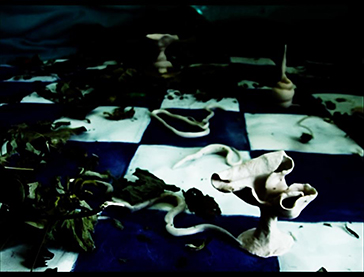 …
…
Barbara Agreste's Video Art
Barbara Agreste's video art is actually a series of short films, most of them shot with digital movie cameras at a high resolution, and she is the author of all the sounds in these surreal and abstract stories. These are fantastic works, they show labirinthine and checkered spaces that confuse the viewers' sense of orientation, and lead them to many sinister adventures.
There is a strong sense of uneasiness in these films: the spectator is made to encounter a series of obstacles, or sometimes they see strange shapes and chess pieces rolling on the floor or spinning on a checkerboard. The surface of the video frame, which really is the plastic surface of the film strip, presents some elements that continuously cover the scenes underneath: many disturbing and distracting patterns travel on the screen as the reel is flowing on the "movie editing machine" while the light passes through it,  petals are highlighted, and leaves, hair, insects, ink, bleach, printed letters, blood and much more…
Worms are also a recurring presence in Barbara's scenery, they appear in almost every film she made, Reptilica being one good example of them, and they are there to represent the female body: the feminine is a crucial issue that revolves around all of Barbara's art, and this ever transforming body is the primary cause of the slimy, slowly moving filaments that are filling the space, because it is unconsciously creating them; the worms stand for abnormal umbilical cords that seem to want to strangle the passengers, but they also sneak through the pavement in a sort of mean escape never to be caught or properly seen…
What is disturbing in Barbara's work is the continuous sense of uneasiness at the presence of these funny shapes: the subject/spectator feels that there is something weird going on, or that someone is passing by, but they get almost crazy because they can't get hold of these supernatural creatures, as they are ghostly, disembodied, and spiteful.
It is with her film Rain that we find some true embodiment of raw matter, no more ghosts or sly existences: here there is only true blood falling from the sky with no mercy, and everything is damn real, crude, astonishingly and sadly unrecoverable. The vegetation is immersed in a bloody painful rain, and we can all feel its agony…
…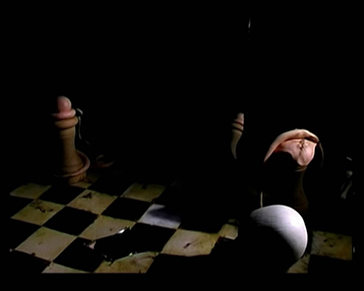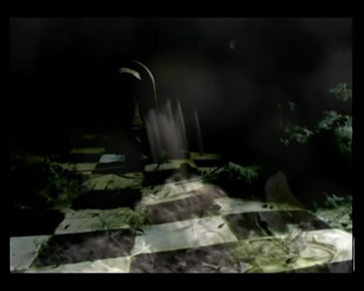 …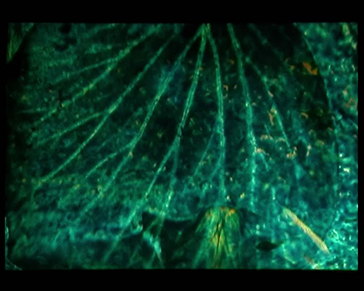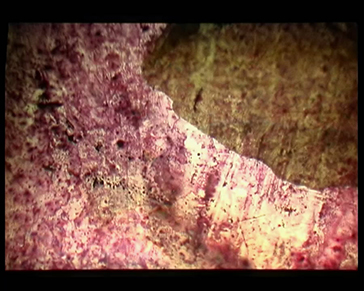 …
All sound in these artworks was conceived and produced by Barbara Agreste.

…
…