…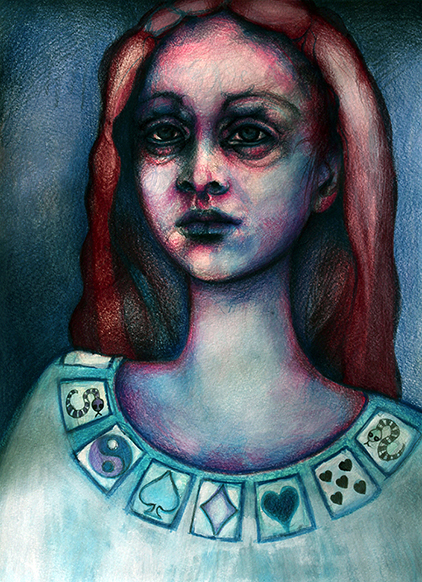 …
Ruby Red Hair, Tao,
and Playing Cards.
…
Ruby Red Hair: Drawing Series – pastels on acid free paper.
This is a drawing of a woman with Ruby Red Hair, or vivid dark red hair: she is the icon of wild nature when the human meets with the darkest and most enigmatic side of the earth. The carmine, vivid crimson colour of her hair represents a particular moment in time when her  menstrual cycle is in the bleeding phase. This phase is very strange: the hair of the woman hasn't always been red, but when the bleeding time comes, her hair turns suddenly carmine,
…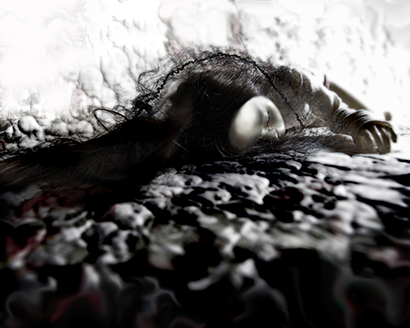 Nigredo Blackness
The Catharsis of Ophelia
Nigredo Blackness. Today I looked at some of my digital paintings from the Nigredo series, and I found out that many of them were left unfinished. I was especially interested in one of those images, the one that best represents the Nigredo phase, one that has actually a lot of black matter in it, an almost entirely black and white piece.
…
About Barbara Agreste
…

…
Poisoned Ivy
Barbara Agreste, post surrealist artist, her artwork takes the viewer into a dreamy world full of tricky tiles, falling flowers, and sharp shards.
She blends poisoned ivy to the image of Ophelia, showcasing a doll as the best example of her strange way of conceiving beauty: never flaunting, discreet and androgynous, part of a concealed world immersed in thriving nature and cold swamps, a fragile universe of subtle ethereal pain and melancholic moods.
Barbara Agreste disseminates fallen petals, disconnected shiny leaves, and fragments of mirror along impervious paths, leading the viewer of her video art, and short films to a journey characterized by the instability of walls and floors, and by the dazing alternating colours of unsteady tiles. There is always danger in these adventures, uncanny places of hidden eyes, or architectures built with the special purpose of causing accidents to the passengers. It is nature the tricky environment, full of leaves and blood, but this natural lanscape is also magnified and remoulded: it is not a totally true vegetation that we see, but rather a genetiacally modified one, a distorted natural proliferation, reminiscent of the cinematic settings, assembled like a labirinth hiding too many things, leading to a previously arranged scene.
Never trust your eyes.
…
Poisoned Ivy
About Barbara Agreste
…
…
…
…
Cyanide: running towards the void
…
My film Cyanide has had a peculiar beginning. It originated from a period of my life of extreme depression, and uncertainty, and it was an action I was performing every day that made me think about developing the more predominant images of this film.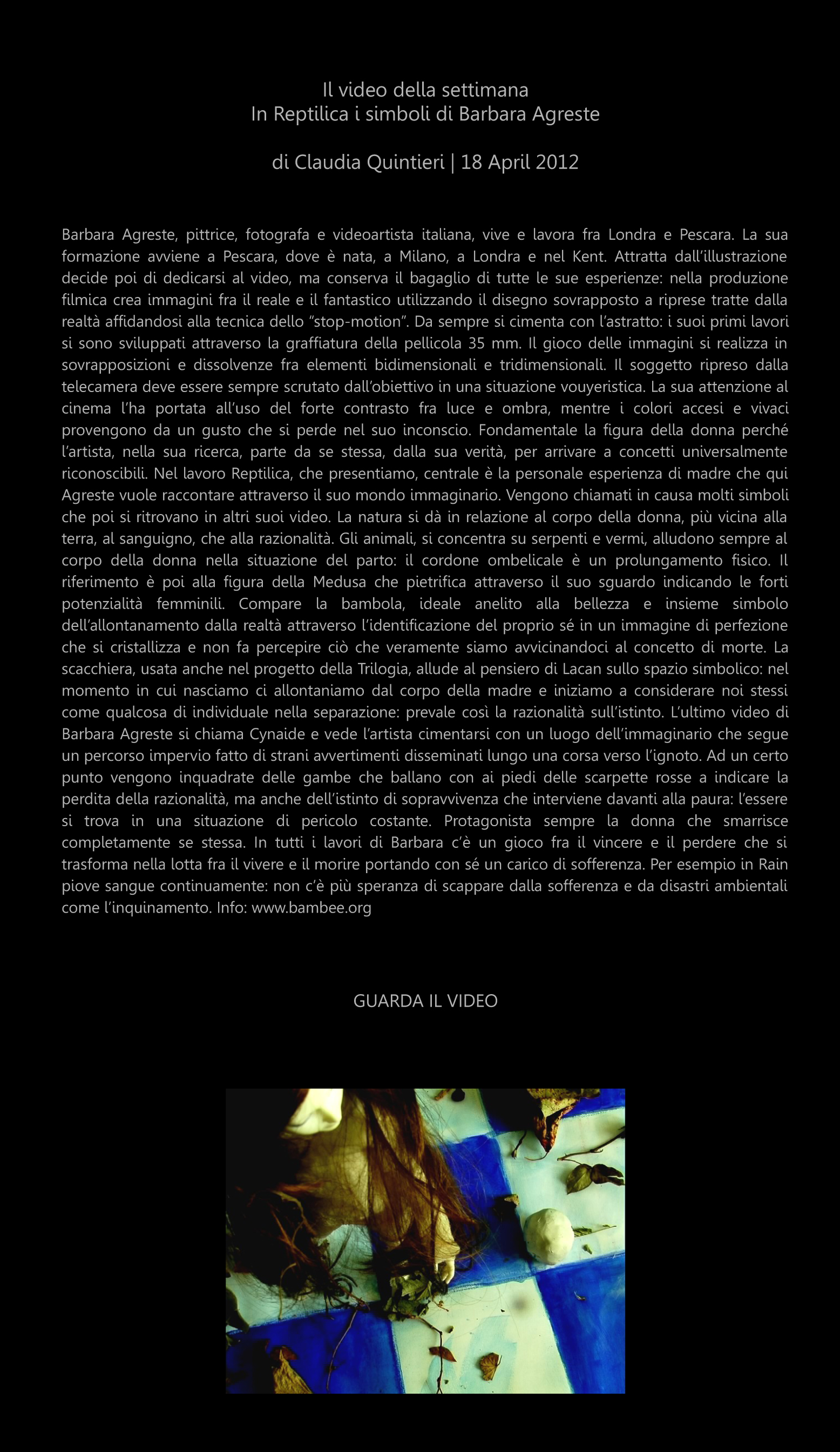 …
"In Reptilica i simboli
di Barbara Agreste"
…
Video of the week:
"In Reptilica Barbara Agreste's symbols"

Review by Claudia Quintieri | 18 June 2012
…
Barbara Agreste loved art ever since. Her formal training begun at the art College of her town, and after that she lived in Milan for some time attending a Set Design course in Brera Academy.
…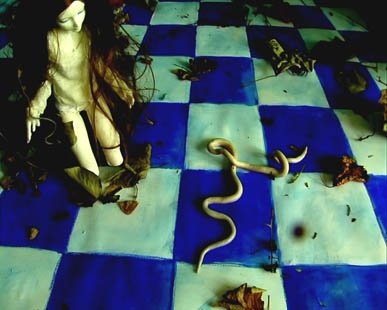 (The image above refers to the short animated film "Reptilica")
…

In 1993 she moved to the UK where at first she took contemporary dance classes, and performed in dance companies; but after two years she returned to the visual arts enrolling at the University of Kent.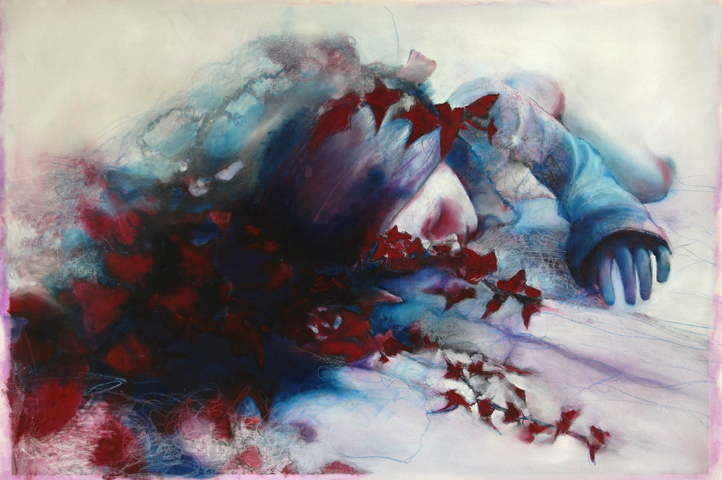 …
oil on canvas
77 x 51 cm
2011
…
Go to writing about Ophelia.
…
…