Chessboards
..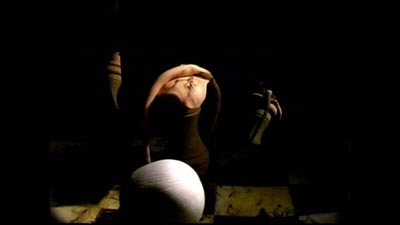 …
Chessboards
The chessboard is a playground. Visually a floor with no patterns would convey the feeling of inconsistency: it could become a slippery floor, one with no reference points, no distinction between near and far, and maybe no clear divide between the sky and the earth.
The checkered floor indicates me precisely where it begins and where it ends, it also makes me recognize any of its irregularities, the lines that cross it make me be sure of bumps and holes, I feel secure on it, and I would definitely better dance with my feet on it rather than choose a one color floor.
It is an horizontal plane traced with charcoal, and painted with thick varnish: the Chessboard, the place where precise and well thought moves are to be made by many pieces. A large checkered floor with actors as elements of the game, could be the parody of a real life battle.
Imagine to stand on this kind of floor, or on a big chessboard where the squares are sufficiently big to contain comfortably both feet of an individual, then you would impersonate one of the pieces of this game: standing there would mean waiting for some check from anywhere, and anytime to come and scatter you away, you are then playing a "life game".
Look out for your life, be really careful not to stand on the Bishop's path, or the Tower's: remember how all the others pieces move, and in what direction they'll go…
In my video "The Tower Trilogy", the first part is about a frenetic and intermittent movement of the head of a doll child, trying to deceive and escape from this kind of dangerous external merciless check. It is a mortal check, but until it really comes in, you don't really know where it comes from, as it always gets its targets by surprise.
Years ago I was observing a friend of mine performing a strange game with his life: after seeing that I decided to set up a scene in my video that would have to convey a sense of "insecure position", representing an endangered and uncontrolled state in a mad and exessively fast world of betrayal.
This kind of position on the red spot of the checkered floor would have to be clear: the "self", the piece owned by the viewer, is exposed and threatened by an invisible checker at any time… The Trilogy is about the "loss of control", a theme that I kept following and developing throughout all of my video work.
The loss of control is a major subject in my visual research, and it is thanks to the possibility of making the images "move" with film and video, that I've been able to represent this concept the way I wanted.
…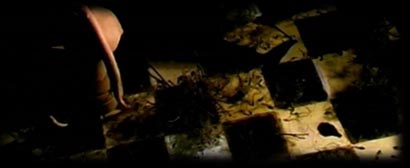 …
Chessboards by Barbara Agreste
…
5 Responses to Chessboards