Art Shake Festival Mondo Bizarro gallery
…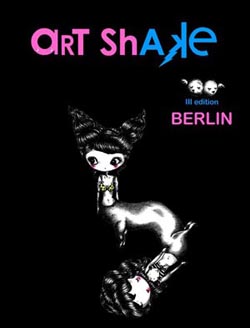 …
Art Shake Festival
Mondo Bizarro Gallery
…
ART SHAKE festival
created and directed by Emanuela De Notariis
July 3 – 9 ROMA
Mondo Bizzarro Gallery
Hybrida Contemporanea gallery
ART SHAKE promotes art charachterized by hybrid languages and multiplicity of media, able to soothe the wounds of reality with wonder.
A fil rouge connects the different arts, all made of the blood of the controversial age we're living in. They metabolize conflicts and uneasiness of our age, skinning it and gutting its socio-cultural superstructures. And then sewing new skins over it, made of imagination.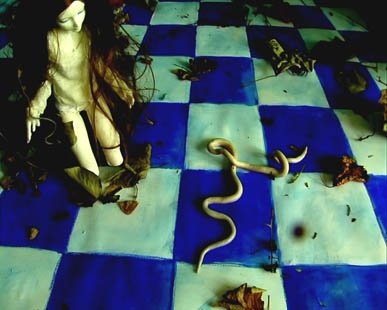 …
Today blogs and poetry, comics and art history are all equal sources of inspiration, masters of a language of signs with an highly sensitive power, remedies made of imaginary, for a schizoyd society.
ART SHAKE shows a third edition deplaced in more areas and more nations, changed and changing because born from the instability of existence. It spreads like a virus, deadly to the lethargy of feelings only, and takes new life in Rome, at Mondo Bizzarro and Hybrida Contemporanea galleries. The two spaces, located next to each other, become the limbs of a single pulsating organism, alive, endearing, whereof each work is an organ and the project is the body. And the performances move between the involved places, as a direct input to the brain.
Emanuela De Notariis, art director.
ARTISTS:
Painting, drawing, sculpture, installation:
2501 – Nicoz Balboa – Andy Kehoe – Andrea La Rocca – Siva Le Duc – Angela Loveday – Ninaboy – Cristina Pancini – Elena Rapa – Pietro Sedda – Uri – Useless Idea
Video:
Barbara Agreste – Andreco – Elena Bellantoni – Alessandro Cannistrà – Ericailcane – Azzurra De Gregorio – Francesca Fini – Marco Giani – Emanuele Kabu – Luca Manes – Emiliano Monaco – Marco Morandi – Carlo Michele Schirinzi – Cosimo Terlizzi – Virgilio Villoresi
Performance:
Azzurra De Gregorio e Nicola Macolino (July 3rd)
Zeri-t (July 9th)
more at this link:
www.facebook.com/artshake
…
Art Shake Festival
Mondo Bizarro Gallery
…