100×100=900
…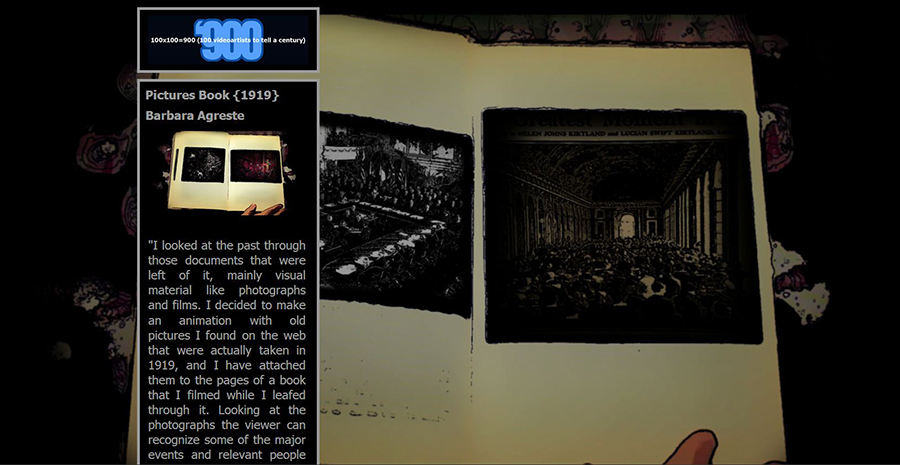 …
100×100=900


100 videoartists to tell a century
…
Human life passes through two fundamental seasons, youthfulness and adulthood. We become what we have been. This is true for individuals, as well as communities.
The american videoartist Bill Viola said that: "The digital era will overwhelm us, as it happened with the industrial revolution. And I am not talking about technological changes, such as the internet, Twitter or in art. The changes will hit all of life: from politics to science, from medicine to culture. Will change our way of life. The role of artists will be even more relevant. Our vision will communicate knowledge and compassion."
Therefore, the role of artists is very important. Art can help us to observe and understand the transition between the two human seasons.
This evolutionary shift entails an understanding of what aspects of the past we must definitively archive.
Our past and our roots are firmly anchored in the 1900s.
Even in such a fast span of time, in which all our lives are subjected to the stress and excitement of the accelerating speed of change, the greater part of our culture remains a child of 20th century.
Often defined as "the short century", the 1900 is filled with many events that marked the history of humanity.
Videoart – a rather young art… – will celebrate its fiftieth birthday in 2013. It is time to re-examine this past we all share.
The project 100×100=900 (100 videoartists to tell a century) was born with this goal.
It will celebrate the anniversary of 2013, conventionally considered the 50th year of videoart (dated from a Nam June Paik video installation in Germany).
100 videoartists, from all continents, will be invited to participate in this project. Every one of them will produce a video artwork inspired by one of the previous 100 years, a century. The years will be assigned to them randomly. All the videos will give form to a show that will be shown around the world during 2013.
A printed catalogue will support the exhibition.
 …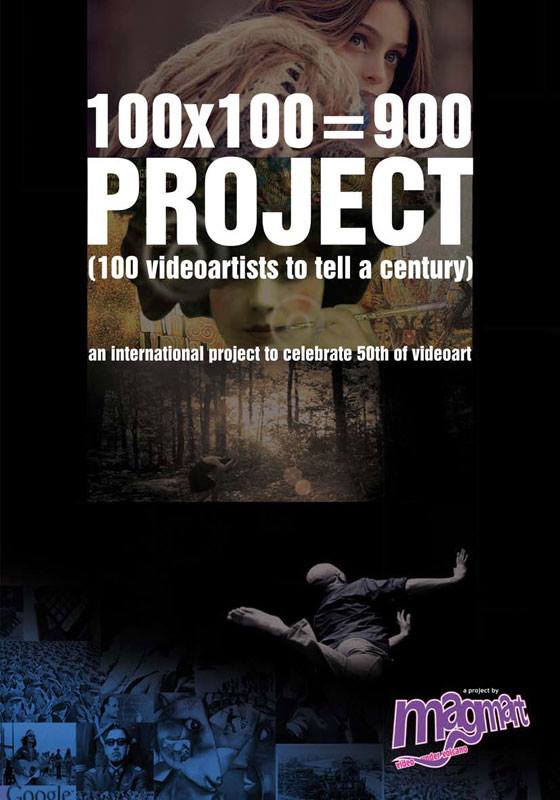 …
…