…
Virginia Woolf
…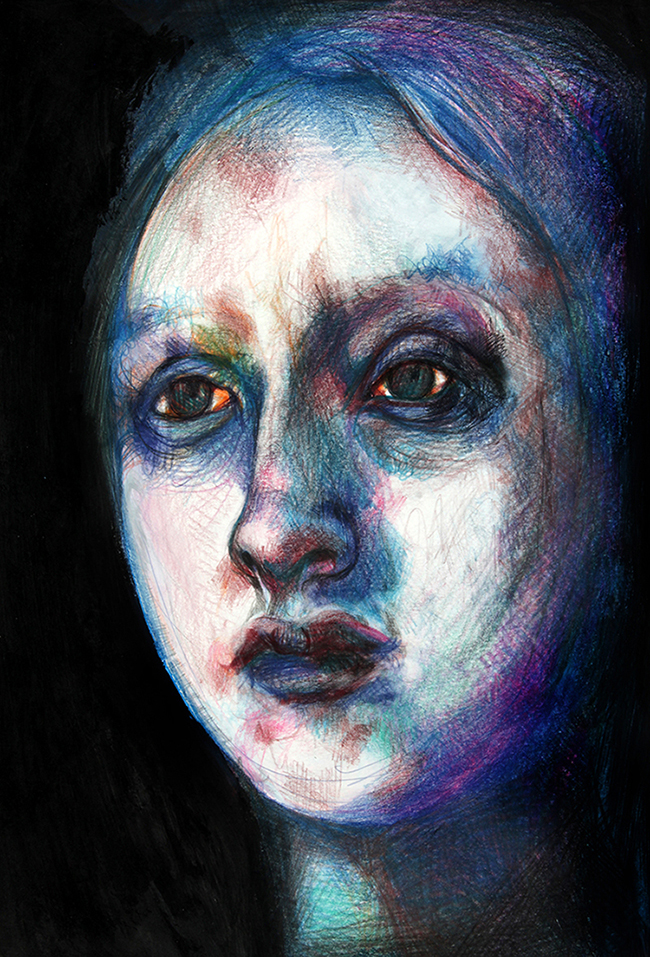 …
Virginia Woolf
Drawing Series, Woman's face 3, pastels and acrylics on acid-free paper by Barbara Agreste.
…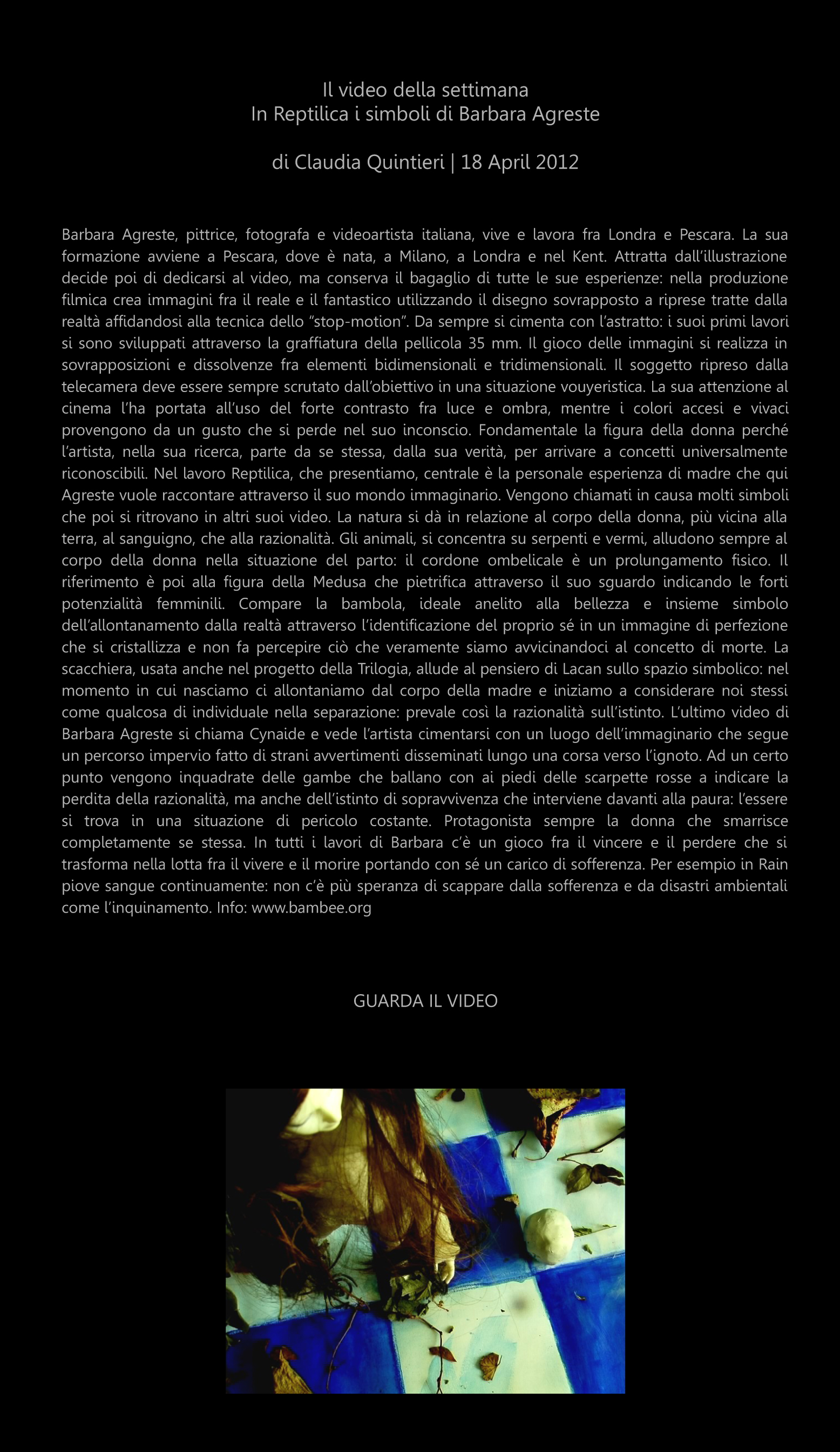 …
"In Reptilica i simboli
di Barbara Agreste"
…
Video of the week:
"In Reptilica Barbara Agreste's symbols"

Review by Claudia Quintieri | 18 June 2012
…
Barbara Agreste loved art ever since. Her formal training begun at the art College of her town, and after that she lived in Milan for some time attending a Set Design course in Brera Academy.
…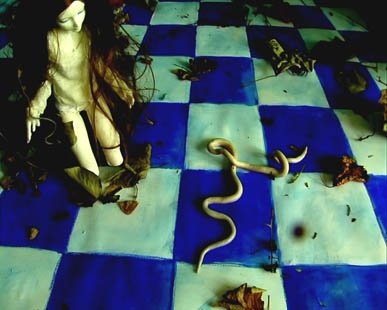 (The image above refers to the short animated film "Reptilica")
…

In 1993 she moved to the UK where at first she took contemporary dance classes, and performed in dance companies; but after two years she returned to the visual arts enrolling at the University of Kent.
…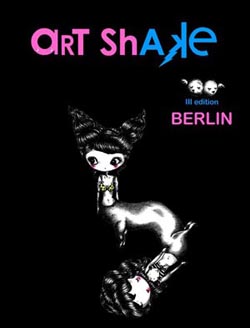 …
1 Night of 15 Video Installations, Performance and Live Set
ART SHAKE Festival: Contemporary arts festival Created and directed by Emanuela De Notariis
…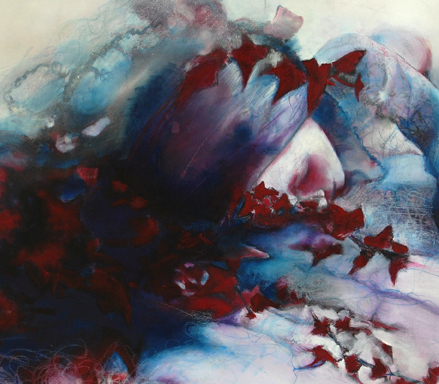 …
Jamais Vu (never seen)
…
This evening for the exhibition organized by Agnes Casolani "Jamais Vu", at the Rose est la vie Rose Garden, in Thaulero 12 Rd, Barbara Agreste will present a selection of her new paintings from her "Spine Flowers" series. The exhibition will be up until the 9th of August.
…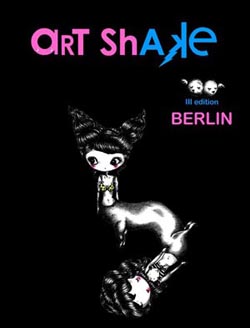 …
Art Shake Festival
Mondo Bizarro Gallery
…
ART SHAKE festival
created and directed by Emanuela De Notariis
July 3 – 9 ROMA
Mondo Bizzarro Gallery
Hybrida Contemporanea gallery
ART SHAKE promotes art charachterized by hybrid languages and multiplicity of media, able to soothe the wounds of reality with wonder.
A fil rouge connects the different arts, all made of the blood of the controversial age we're living in. They metabolize conflicts and uneasiness of our age, skinning it and gutting its socio-cultural superstructures. And then sewing new skins over it, made of imagination.