…
…
Barbara Agreste has been making art since when very young: she used to live with her family in a house up on the hills in an far land surrounded by a forest; her drawings were inspired by fairy tales and by the vegetation and the creatures living in that landscape. When she attended the art college in the closest town, she learned life and architectural drawing techniques, and her work became more structured.
…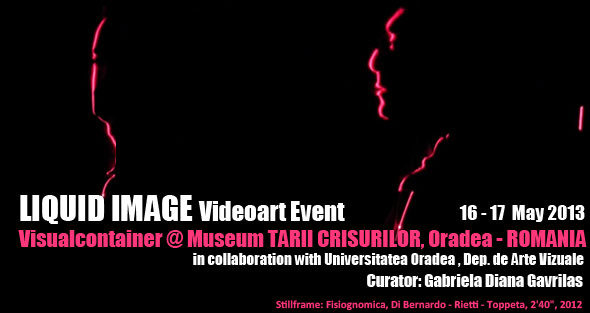 …
LIQUID IMAGE

, Videoart Event
from 16th to 17th MAY 2013
c/o TARII CRISURILOR MUSEUM,
Oradea, Romania
Curator: Gabriela Diana Gavrilaş
…
in collaboration with:
Universitatea Oradea, Facultatea de Arte, Departamentul de Arte Vizuale
Muzeul Tarii Crisurilor
Asociatia Culturala Conflux
Visualcontainer, Milan
Inquietudine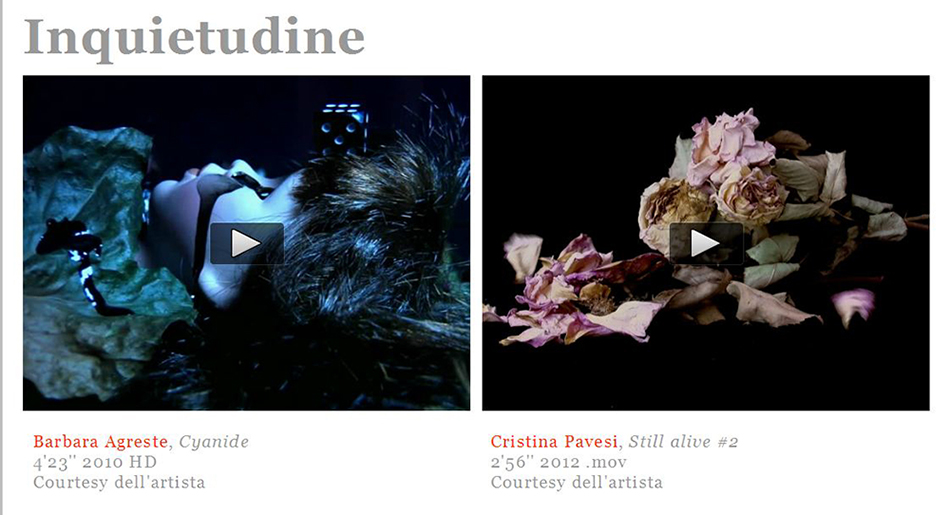 Inquietudine


…




Inquetudine Video Art event.

Inquietudine – Selection by Giovanni Viceconte
…
This week we will have on show 2video Inquietudine hosted on the undo.net online magazine, and curatorial platform. 2video is a weekly exhibition that presents two video art pieces put together by video artists from all around the world. This week we are featuring "Cyanide" by Barbara Agreste and "Still Alive" by Cristina Pavesi.
…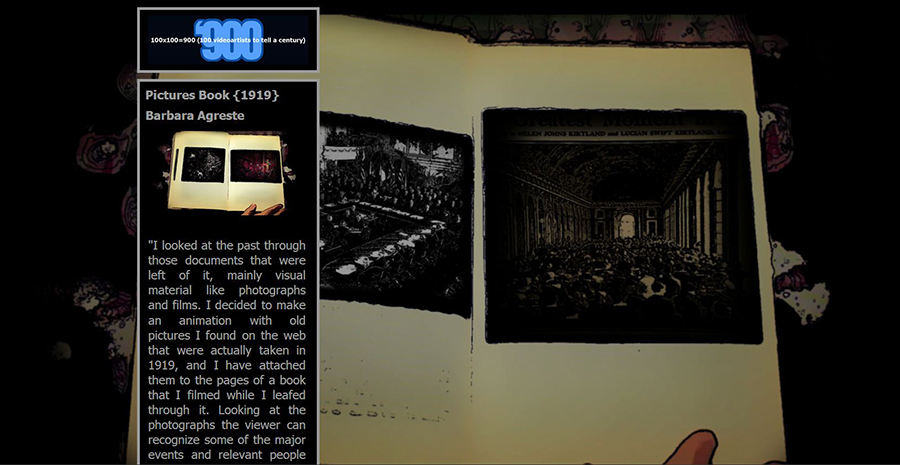 …
100×100=900


100 videoartists to tell a century
…
Human life passes through two fundamental seasons, youthfulness and adulthood. We become what we have been. This is true for individuals, as well as communities.
The american videoartist Bill Viola said that: "The digital era will overwhelm us, as it happened with the industrial revolution. And I am not talking about technological changes, such as the internet, Twitter or in art. The changes will hit all of life: from politics to science, from medicine to culture. Will change our way of life. The role of artists will be even more relevant. Our vision will communicate knowledge and compassion."
…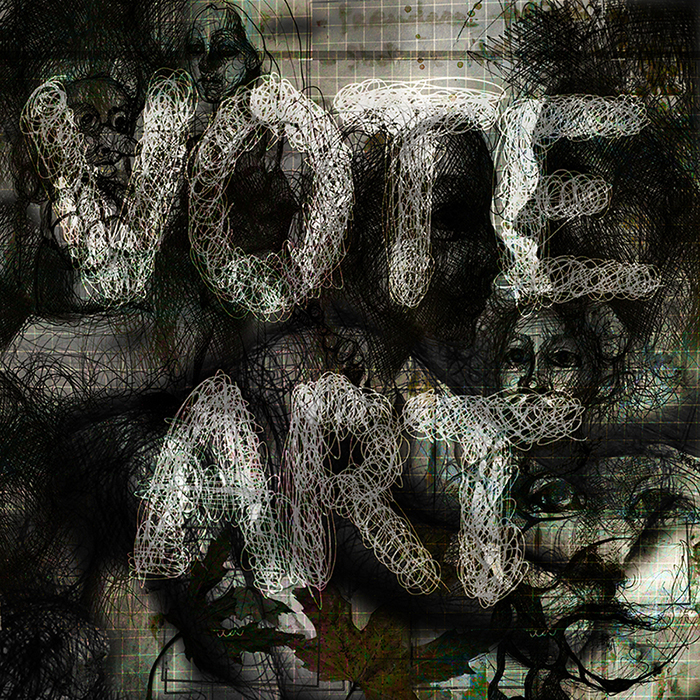 …
VOTE ART
Opening: Sunday
February 24, 2013 at 6pm
CAM Casoria Contemporary Art Museum
…
VOTE ART
curated by Antonio Manfredi
Take part to the selection of the election symbol, program, slogan and advert of the Movement of the world of Art and Culture VOTE ART_ Cultural Art Movement.
A symbol (graphic design or digital), a program (140 spaces max), a slogan (40 spaces max) and, on discretion of the participants, a video (30 sec. max, to post on Youtube), can be posted either on the Facebook page about Vote Art especially created for the occasion, or on Twitter @MuseoCAMCasoria or sent by e-mail at vota.arte@yahoo.com .
..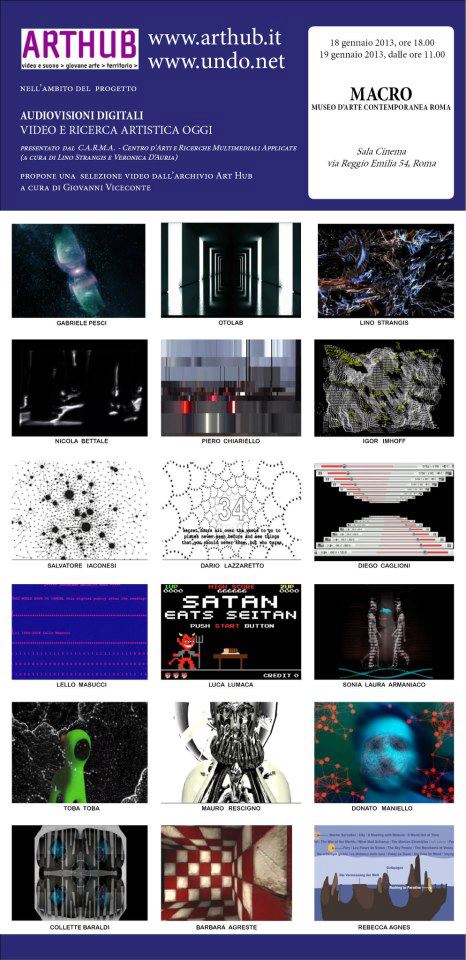 …
MACRO Museum of contemporary Art of
Rome
presents:
…
"digital audiovisions, video and artistic research today"

18 -19 January 2013
…
Curated by: Lino Strangis, Veronica D'Auria, Giovanni Viceconte.
The perfect opportunity to experience the best video art at MACRO Museum, from the international art scene, with an eye close to the Italian productions. Organized by CARMA – Center for Applied Multimedia Art and Research, in collaboration with Art-Hub UnDo.Net, the screening will take place in the prestigious museum's cinema, and debates will alternate to presentations and screenings.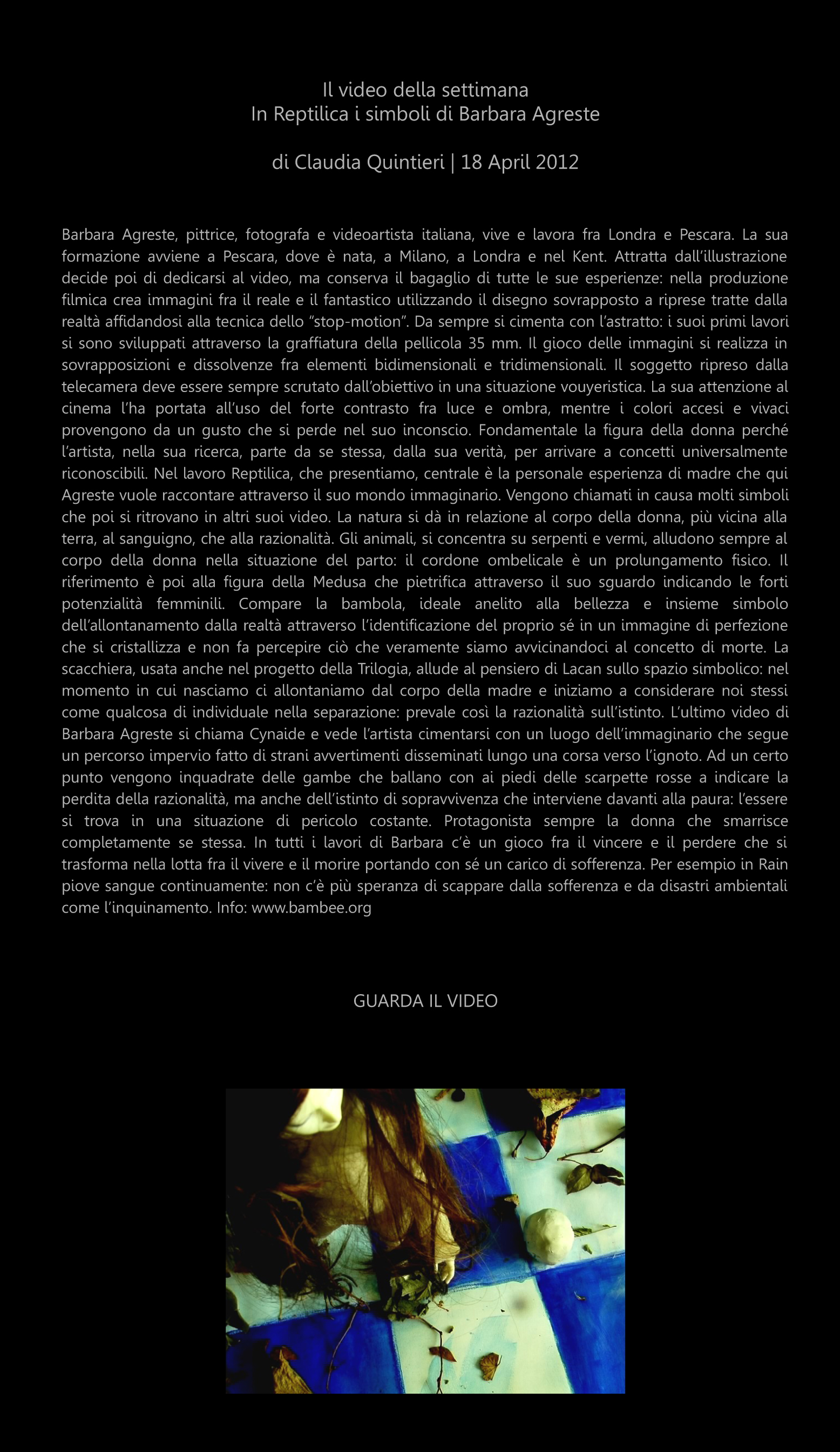 …
"In Reptilica i simboli
di Barbara Agreste"
…
Video of the week:
"In Reptilica Barbara Agreste's symbols"

Review by Claudia Quintieri | 18 June 2012
…
Barbara Agreste loved art ever since. Her formal training begun at the art College of her town, and after that she lived in Milan for some time attending a Set Design course in Brera Academy.
…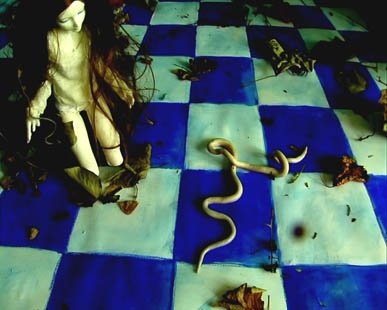 (The image above refers to the short animated film "Reptilica")
…

In 1993 she moved to the UK where at first she took contemporary dance classes, and performed in dance companies; but after two years she returned to the visual arts enrolling at the University of Kent.
…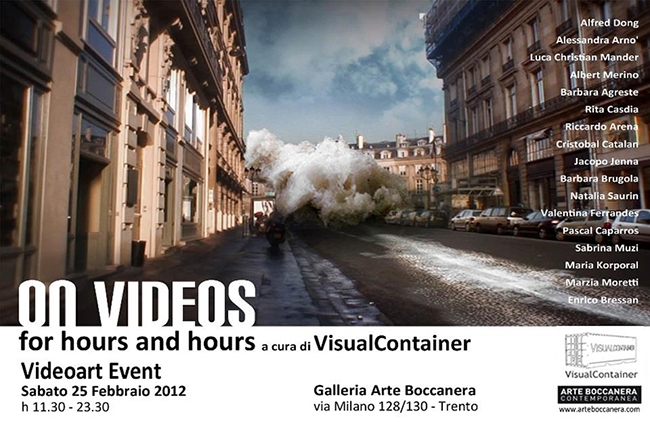 …
ON VIDEOS for hours and hours

Curated by: VisualContainer
A idea of: Giancarlo Sciascia
Arte Boccanera Gallery, Trento, Italy
25 february – 3 march 2012
…
ON VIDEOS for hours and hours
…
A day dedicated to the actual trends of national and international videoart.With screenings from a compilation about the identity of the present-day video languages and times of conversation with the curators.